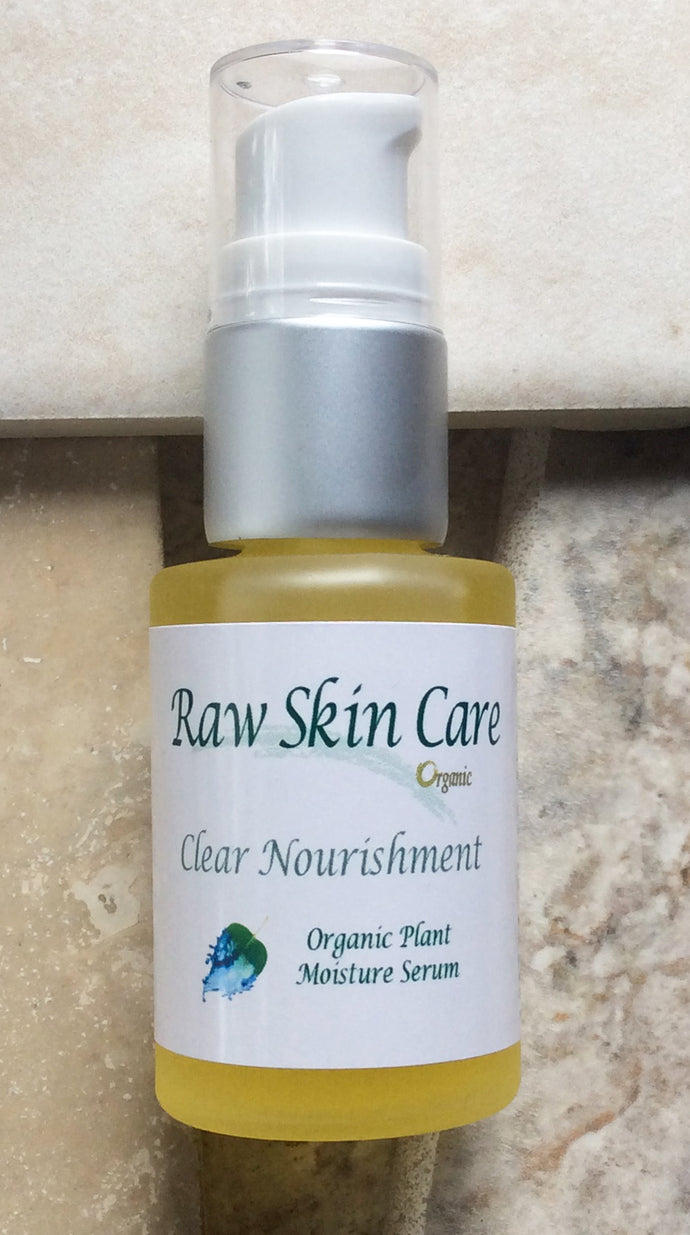 Clear Nourishment Organic Serum 1oz.
Regular price $54.00 Sale
 Clear Nourishment Organic Non Aroma Healing Serum 1oz is crafted without any synthetic fragrance or aroma, offering users a luxurious plant-based serum. It's powerful properties reduce inflammation and signs of aging, while providing stress relief, healing, and balance.
Experience: Beautiful Texture as it deeply penetrates never leaving the skin feeling oily  but instead feeling smooth and comfortable.
Excellent for healing Adult Acne and those undergoing Medical Day Spa Treatment Trauma.
How to Use: After cleansing, apply 1-2 pumps of Clear Nourishment Organic Serum to face and neck.
Great Companions: Beautiful Eyes Serum and Lips. Find Eye and Lip Products in our Eyes and Lips Treatment Collection.
Full Ingredients:
Organic Jojoba Oil (super anti-oxidant, anti-aging, wrinkle fighter and soothing), Organic Coconut Oil (anti-microbial agents, fatty acids and vitamin E, making this organic oil with perfect moisture retaining capacity making it an ideal protection against cracking of skin) and Argan Organic Seed Oil (fights dehydration, eliminates fine lines & wrinkles & heals fragile skin). We formulate for ease of beauty and simplicity for results. This Serum has No fragrance, color, toxins or synthetics, it has just Pure Essential Plant Offerings.