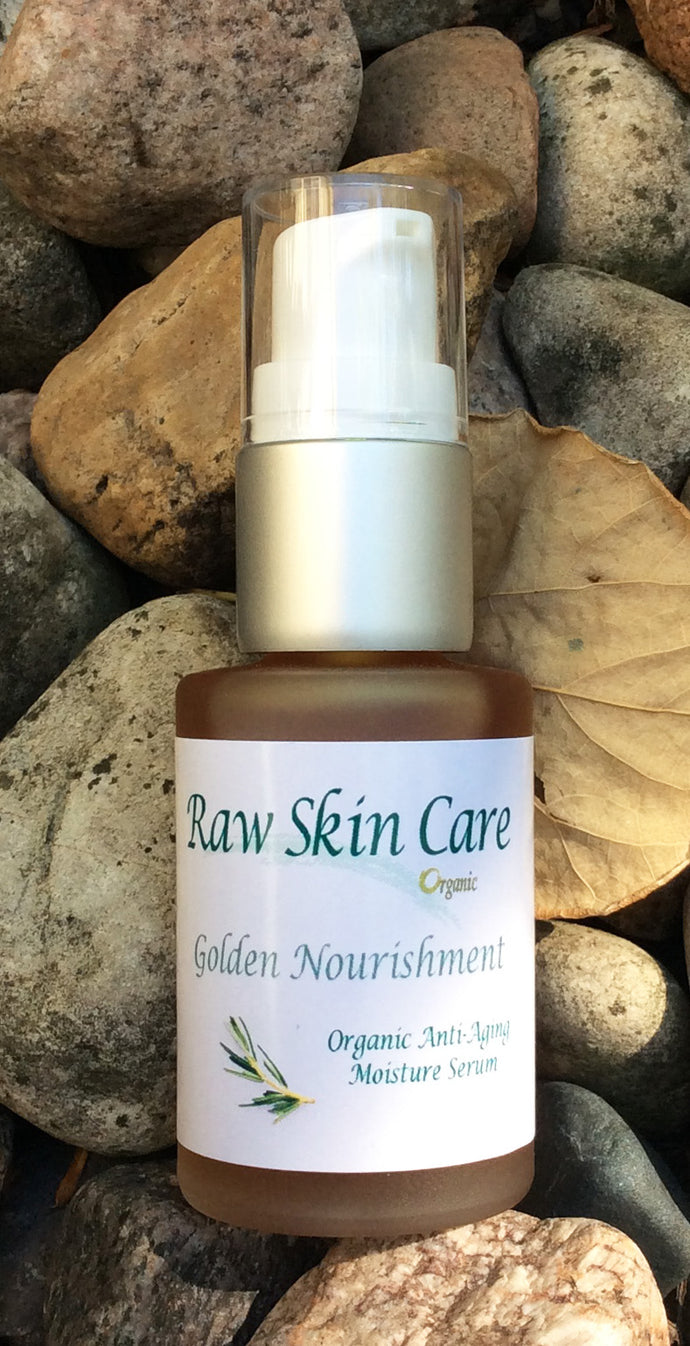 Golden Nourishment Anti-Aging Moisture Serum for Normal to Dry Skin
Regular price $64.00 Sale
Golden Nourishment Organic Serum contains potent, natural ingredients that reduce wrinkles and improve skin elasticity. With a unique blend of antioxidants, it protects the skin from free radical damage. Its hydrating properties keep skin hydrated and youthful. Experience radiant and smooth skin with this one-of-a-kind serum!
Golden Nourishment Organic is golden moisture perfect and combines anti-aging and anti-wrinkle benefits that protect, feed and strengthen, but also deeply correct moisture and beauty on a daily basis.
Benefits include: great cellular stimulation and super nutrient replenishing. It features Organic Golden Pumpkin Seed Oil i which is known for it's rich omegas and vitamins f.
Experience: Feel and see the results of resilient and replenished look of hydration, glowing with even color and beauty.  All this comes from better circulation, purification and natural anti-aging features of Omegas 3 - 9 and Vitamins A, D, and C. blended with anti-aging aromatherapy.

Full Ingredients:
Organic Sun Flower (Helianthus annuus), Organic Extra Virgin Olive (Olea europaea), Organic Virgin Golden Jojoba (Simmondsia chinensis), Organic Cinnamon (Cinnamomum zeylanicum), Organic Clove (Syzygium aromaticum), Organic Lemone (Citrus limon) 
We formulate for ease of beauty and simplicity for results.
This serum has No fragrance, color, toxins or synthetics, it has just Pure Essential Plant Extracts and Aromas.