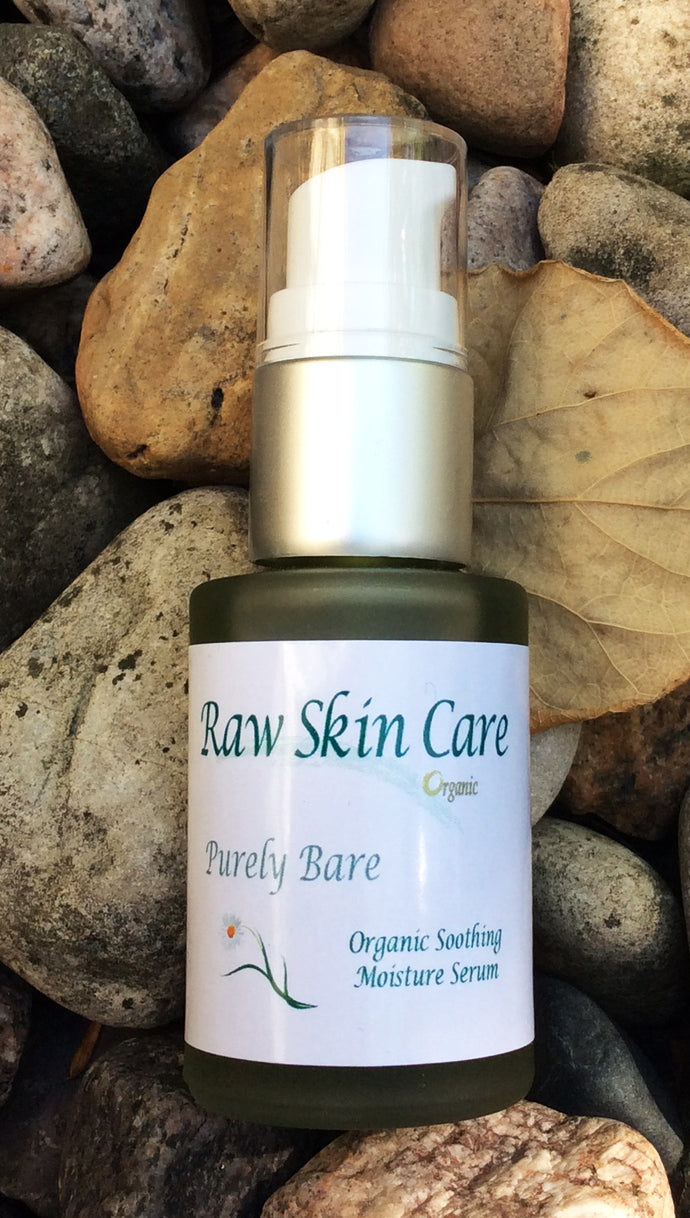 Purely Bare Moisture Serum for Hyper Sensitive and Allergy Prone Skin
Regular price $64.00 Sale
Purely Bare Organic is delicately calming for the most irritable skin, like adult acne or from rosacea, psoriasis and lupus. It is Extraordinary Benefits immediately relieve irritation and aid in strengthening skin's fragile temperament.

Benefits include: anti-inflammation and  visible strength to relieve stress in raw organic plant simplicity. This serum is wonderful for most chronic skin conditions and post peels trauma along with, microdermabrasion and laser treatments. In addition to daily skin sensitivity issues and stress, This serum is the best for Hyper Sensitive Skins..

Experience: calm clear beautiful skin including visible relief, resilience, less inflammation and more control and comfort.  Excellent for raw and sensitive Adult Acne sufferers and vice versa for the controled but sensitive Young Acne Skin.  
Full Ingredients: Organic Golden Jojoba (Simmondsia chinensis), Organic Unrefined Sesame Oil (Sesame indicum), Natural Chamomile Blue (Matricaria Recutita)
We formulate for ease of beauty and simplicity for results.
This serum has No fragrance, color, toxins or synthetics, it has just Pure Essential Plant Extracts and Aromas.