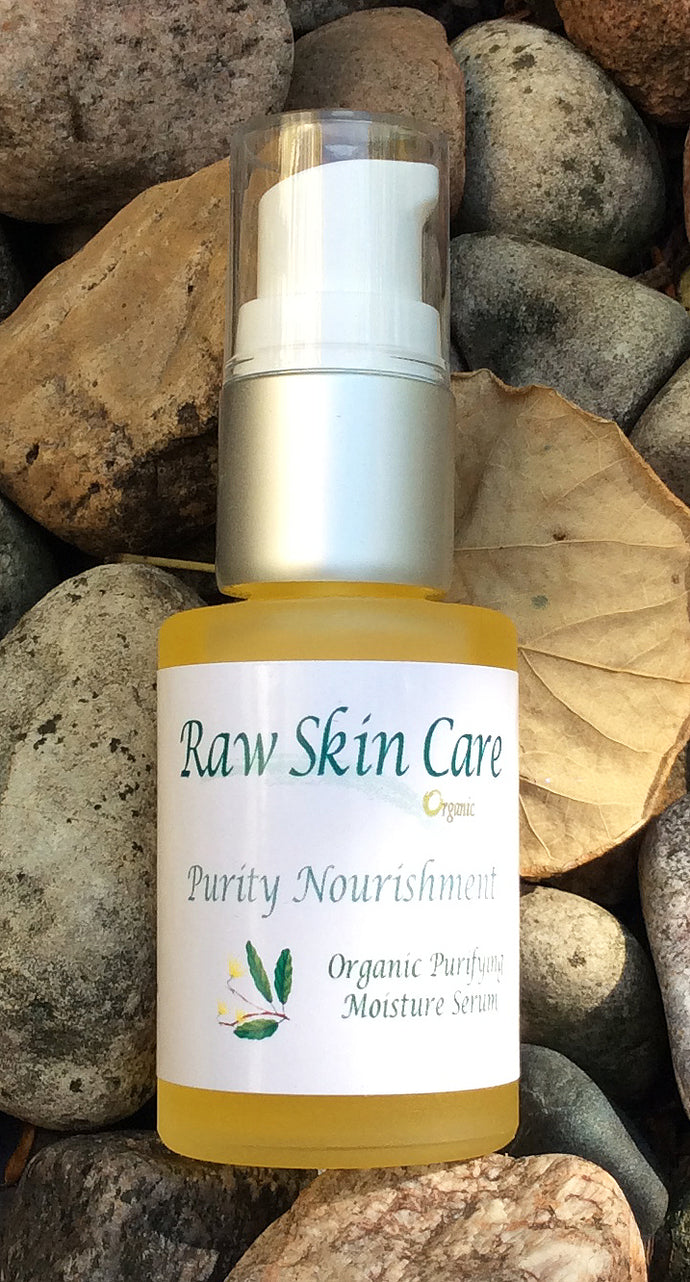 Purity Nourishment Moisture Serum for Acne and Oily Skins
Regular price $58.00 Sale
Purity Nourishment  nurtures oily and problematic skins back to balance, while aiding in faster healing and controlling oil production.
Benefits include:  antiseptic and healing aromatherapy for controlling break out for light acne in recurring areas, problematic teen acne, infectious adult acne and combination skin with blackheads, whiteheads, breakouts, redness, inflammation, clogged pores and any skin looking for seasonal purification. Properties also protect skin and reduce visible shine, ease breakouts, and calms and reduces redness and inflammation acne and continual breakouts.
Experience: Aid and healing more consistent then ever, highly controlled oil balance and bacteria aid with plant antiseptic properties. These light and healing plant organic oils keep skin from over producing sebum and keep nutrients to self-heal.
Full Ingredients:
Organic Golden Jojoba Oil (Simmondsia chinensis), Organic Unrefined Sesame oil (Sesame indicum), Natural Ylang Ylang (Cananga odorata), Organic Patchouli (Pogostemon cablin), Organic Lemongrass (Cymbopogon flexuosus), Organic Rosemary (Rosmarinus officinalis)
We formulate for ease of beauty and simplicity for results.
This serum has No fragrance, color, toxins or synthetics, it has just Pure Essential Plant Extracts and Aromas