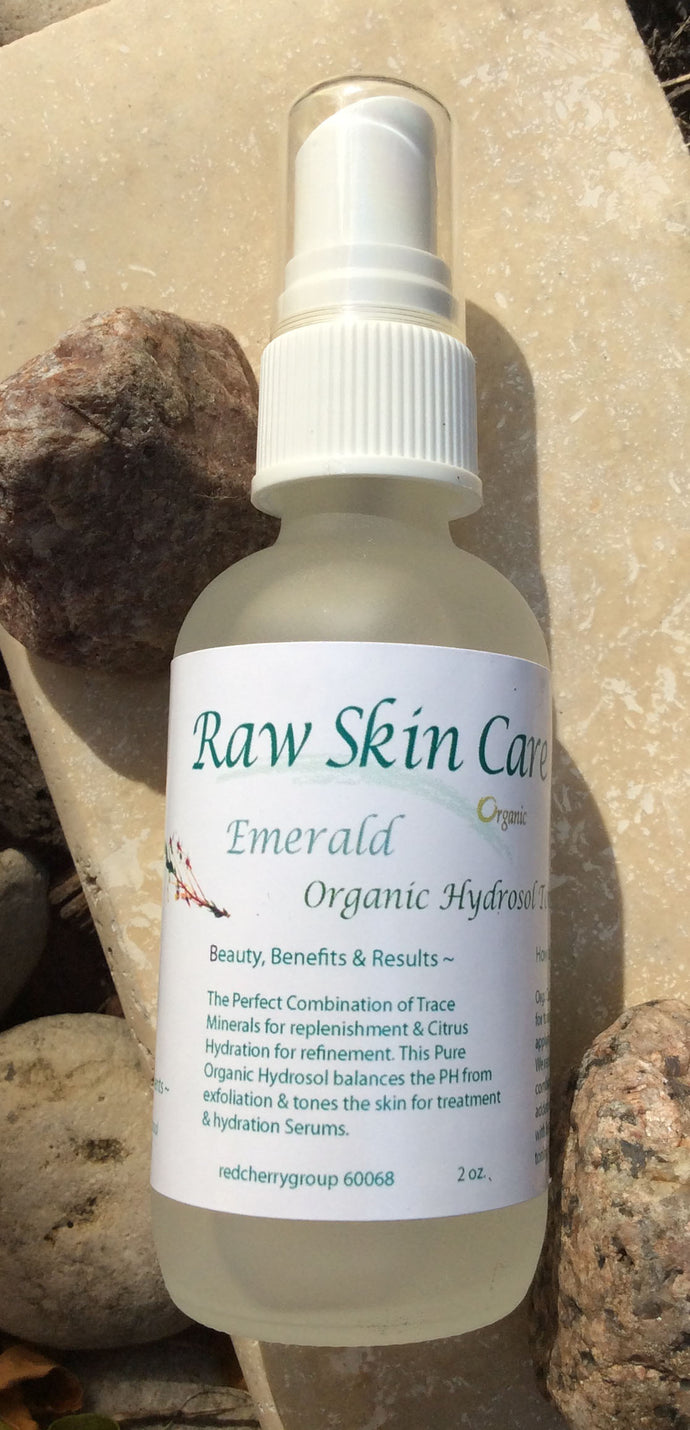 Emerald Organic Healing Toner
Regular price $28.00 Sale
Emerald Organic Healing Toner boasts formidable anti-inflammatory and restorative qualities that bolster the skin's pH level and hydration, particularly when utilizing cosmetic or advanced science products. Formulated with Cucumber and Lime, it contains trace minerals to advance moisture and concurrently encourages pH stabilization, toning, and cellular regeneration.
Emerald Organic  Toner of Organic Cucumber Lime is the perfect co-blend distillate for the entire Emerald Organic Collection. After Cleansing with an Enzyme Cleanser and between the AHA serum and Emerald Organic Serum it hydrates and aids in continuous hydration.
Experience:
Instant cooling and a sweet refreshing aroma. Its slight acidic values tone and refine without tightness and irritation. Its properties of rejuvenation and resilience are wonderful for all skin types and is the perfect match to the Emerald Organic Collection.
How to Tone the Skin:
Spritz toner on skin after cleansing. Next continue by applying Emerald Organic Serum for moisture and protection. Then finish with one of our Eye and Lip Treatment Products. It also can be spritzed over makeup during the day to freshen the skin and revive make up (an artist's trick especially under hot lights with a fresh brush of powder). 
Full Ingredient:
100% Certified Organic Co-Blend Cucumber Lime (Organic Co-Blend Cucumber Lime Distillate Hydrosol)
We believe toners should be healing and have a greater purpose.
This Toner is Alcohol-free, chemical-free, fragrance free, color free and will not dry out delicate skin.