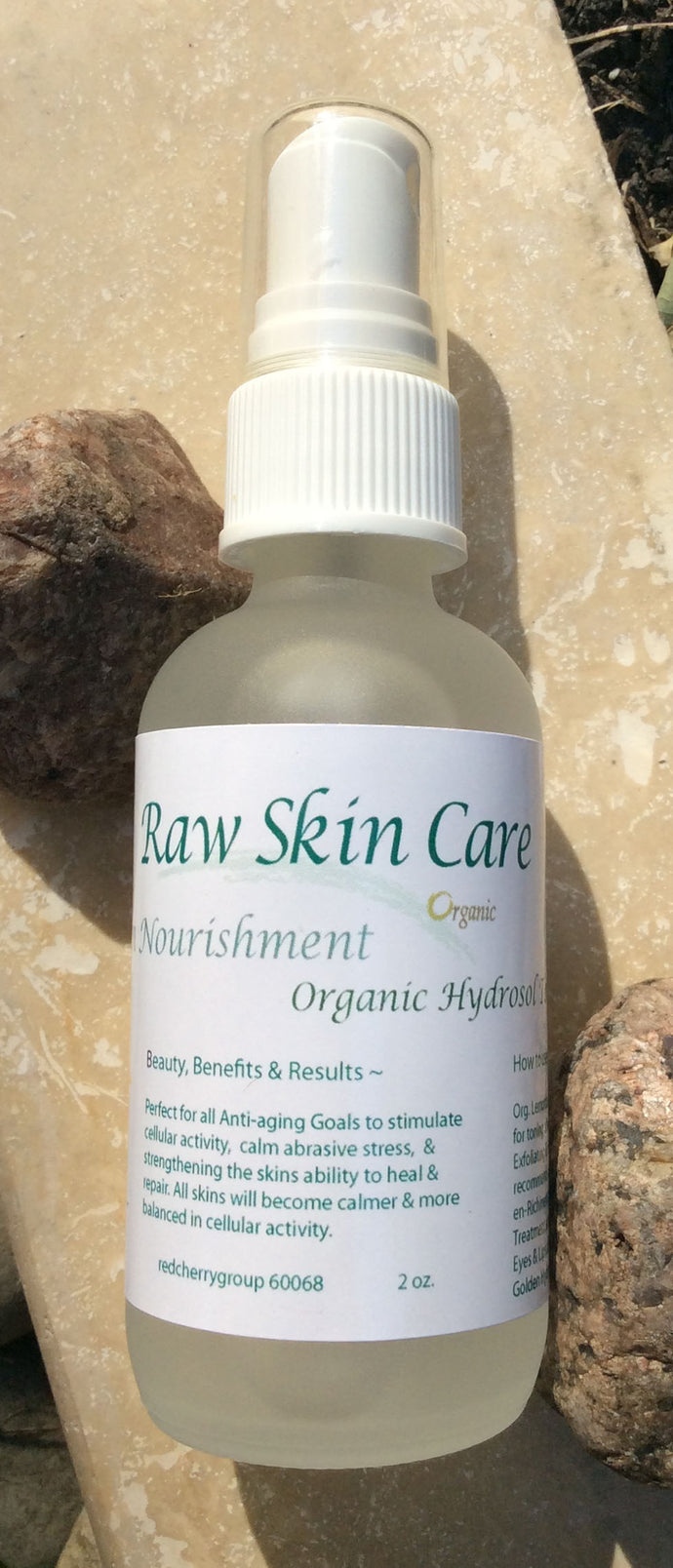 Golden Nourishment Toner
Regular price $26.00 Sale
This toner is made with organic ingredients, including aloe vera, chamomile, and 7 beneficial botanical. Its unique blend of botanical extracts is proven to nourish and refresh the skin, reducing signs of irritation and helping to restore natural pH balance. With its refreshing scent and light texture, Golden Nourishment Toner is the perfect addition to your daily skin care routine.
Golden Nourishment Organic 2oz. is as refreshing as it is for organic anti-aging. Lemon Balm is best known for its calming effect. This lovely hydrosol is also beneficial for general skin irritations. Infection control leads to calming and anti-aging strength.

Golden Nourishment Organic 2oz. Toner is a perfect preventative and corrective anti-aging therapy, Excellent for the first signs of visible lines, wrinkles, and loss of elastin or hormonal changes. Lemon balm is revved up for anti-aging and is the perfect match to the Golden Nourishment Collection.
Experience:
Hydration and refreshment without feeling any irritation, calm AHA harshness without stopping the refinement, and it also encourages the skin to quickly heal itself.
How to Tone the Skin:
Spritz toner on skin after cleansing. Next continue by applying Golden Nourishment Organic Serum for moisture and protection. Then finish with one of our Eye and Lip Treatment Products. It also can be spritzed over makeup during the day to freshen the skin and revive make up (an artist's trick especially under hot lights with a fresh brush of powder). 
Full Ingredient:
100% Organic Lemon balm (Organic Lemon balm Distillate Hydrosol)
We believe toners should be healing and have greater a purpose.
This Toner is Alcohol-free, chemical-free, fragrance free, color free and will not dry out delicate skin.