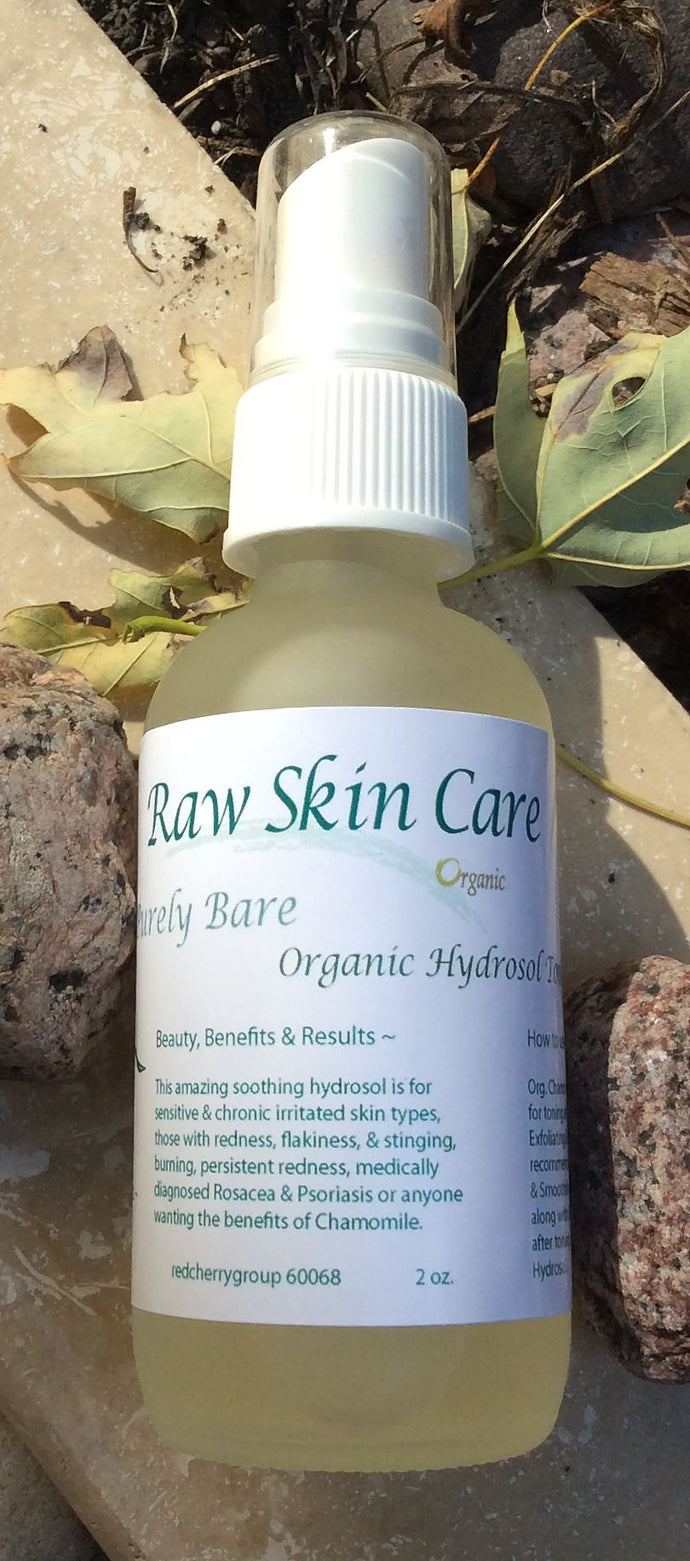 Purely Bare Toner
Regular price $26.00 Sale
Purely Bare Organic 2oz. Toner of Organic Chamomile is wonderfully comforting and instantly cools the skin to calm, soothe, and hydrate. Its dramatic difference infuses Chamomile's power to deeply and immediately calm and hydrate without aggravating hyper-sensitivity, chronic skin diseases, and dryness. No other toner can boast about being the toner of choice for after abrasive skin treatments like peels, microdermabrasion or laser.
Purely Bare Organic 2oz. Toner is perfect for skin that will not tolerate most products. It soothes sensitivity, dryness, chronic irritation, stinging and burning, and redness and flakiness

Experience:
Instant relief, hydration and comfort. Use between all regime products to achieve consistent cooling and needed hydration. Note the difference. Traditional toners can contain alcohols, harsh surfactants and harmful anti-bacterial chemicals. Our calming and cooling organic formula dose not contribute to sensitivity and irritation and is the perfect match to the Purely Bare Collection
How to Tone the Skin:
Spritz toner on skin after cleansing. Next continue by applying Purely Bare Organic Serum for moisture and protection. Then finish with one of our Eye and Lip Treatment Products. It also can be spritzed over makeup during the day to freshen the skin and revive make up (an artist's trick especially under hot lights with a fresh brush of powder). 
Full Ingredient:
100% Organic Chamomile (Organic Chamomile Distillate Hydrosol)
We believe toners should be healing and have a greater purpose.
 This Toner is Alcohol-free, chemical-free, fragrance free, color free and will not dry out delicate skin.